Verifying a Contractor part 2
How to verify a contractor with the State of Washington
There are a number of simple things you can do to check if your potential contractor is going to do a good job or is going to scam you. In these articles We will cover some simple checks you can do to make sure you are dealing with someone you can trust.
Very first thing to do is to check and see if your contractor is a licensed business in the State of Washington. This is very easy. Just go to the Washington Department of Revenue and click on 'Look up a business or verify a Reseller Permit'. It will take you to this page and you will now be able to enter the name of the business.
Some businesses have a different official name than the one you know. Don't worry. They MUST list the name they are using with you as a dba and the company should come up anyway. If you can find the company on this site then you know they are legitimately registered with the State for tax purposes.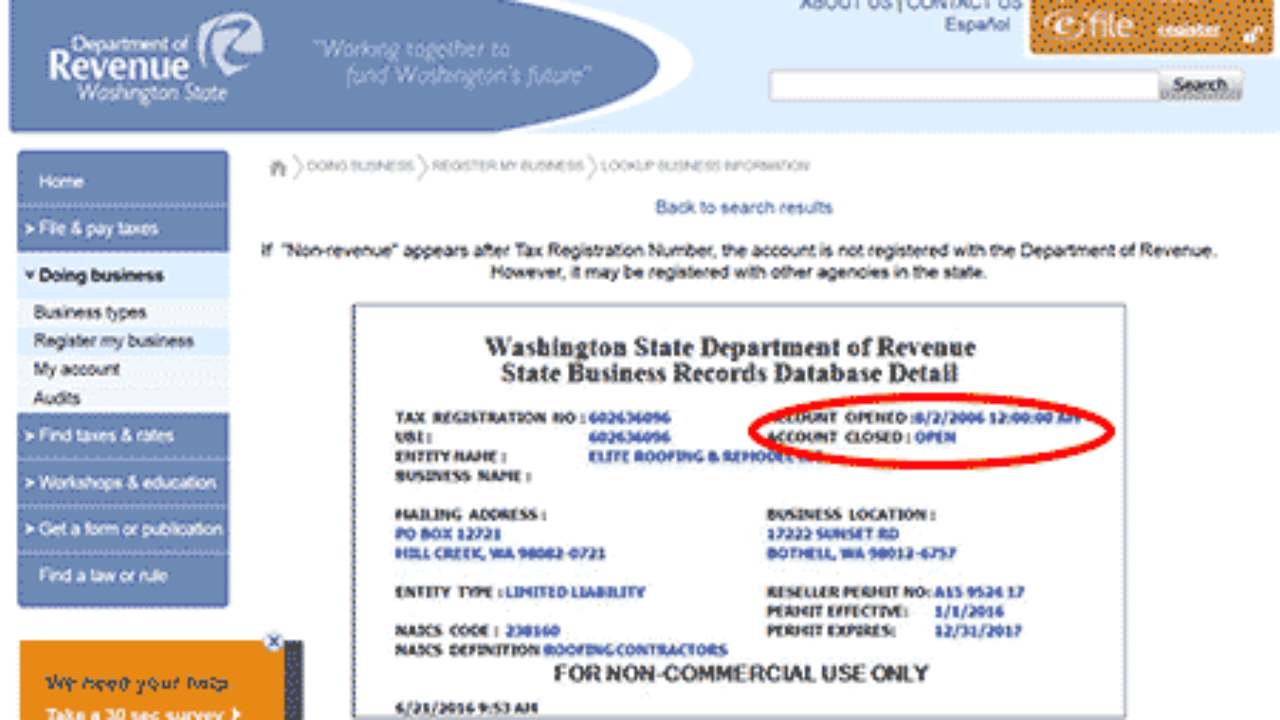 you can see when they started the business
While you are here take a look at the Account Opened item in their record. This tells you how long they have been in business. Compare this to what they have told you. Is it the same? Have they been in business long enough for you to feel comfortable that if you have a problem in the future they will still be in business?
Click here to read part 3 about how to verify a contractor in Washington State.
Click here to read part 1 about how to verify a contractor in Washington State.