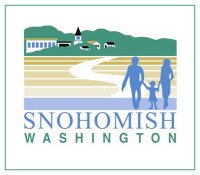 Elite Roofing Northwest, Snohomish Based Roofers
We understand that when you buy a new roof, you are buying more than shingles. Your roof is one of the biggest and most important investments you can make for your home. You are purchasing a professional service from skilled technicians. Your warranty is only as good as the company backing it. It is important to thoroughly investigate your choice in roofers, including licensing and Reviews.
A roof installed poorly can experience leaks in as little as one year. Badly installed roofs can keep leaking year after year even after repairs. They can lose shingles in a wind storm. It can wear out prematurely, costing thousands of dollars in lost life. Choose your roofer just as wisely as you choose the shingle manufacturer. If you do, you will find your roof can be worry free and last a long time. Moreover you will find your Snohomish roofers will be a reliable resource for years to come. Elite Roofing is Located in Snohomish in the Clearview area. We have been based in the area for over 20 years. Call now for your free estimate.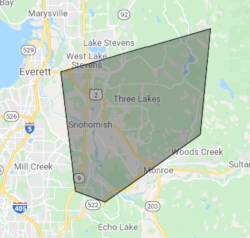 We serve Bellevue, Redmond, Bothell, Mill Creek, Snohomish, Edmonds, Issaquah, Mukilteo, Sammamish, Seattle, Kirkland, Woodinville and Surrounding areas.
Elite Roofing Northwest's headquarters are conveniently located in Snohomish, Washington, right off of Highway 9. Our office is next to one of the area's more popular restaurants, Cunios. Feel free to stop by and meet with one of our Roof Specialists, see roof materials, talk about financing options for your roof project, and have a cup of coffee with us before heading next door for Lunch or Dinner.