Elite roofing: The No. 1 choice in northwest roofers
LET ELITE ROOFING & REMODEL TAKE YOUR HOME TO A HIGHER LEVEL
What you need in a new roof depends on whether you are fixing up your make it ready for sale, keeping your home until the the children have grown up and moved on, or if you are preparing your home for retirement. Even though your re-roof reasons might vary, your needs in a roofer do not. We have been operating as one of the area's top roofing companies for almost 20 years. With a long list of referrals and the best warranties in the industry, you can be confident in selecting us to be your roofer.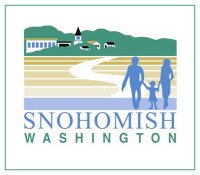 When you buy a new roof, you are buying more than a pile of shingles. You are purchasing a professional service. Your roof is only as good as the crew installing it. Your warranty is only as good as the company backing it. Given a new roof is the single most expensive maintenance item in a home, it makes sense to make sure the service is as good as the shingles.
A roof installed poorly can experience leaks in as little as one year. Badly installed roofs can keep leaking year after year even after repairs. They can lose shingles in a wind storm. It can wear out prematurely, costing thousands of dollars in lost life. Choose your roofer just as wisely as you choose the shingle manufacturer. If you do, you will find your roof can be worry free and last a long time. Moreover you will find your Snohomish roofers will be a reliable resource for years to come.