Find three roofers, Get three quotes, Pick the lowest quote. Hire the roofer. Right?
Maybe. If you are looking at replacing your  roof, you need to understand how roofers work and why roofing quotes vary. With 20 years in the Kirkland Roofing business, Elite knows how to put a quality roof on your home. Roofers don't always install quality, especially if they are focused in driving the lowest price.
The Most Expensive Component in a New Roof is the Labor
Most of the materials that go into a new roof have a fixed cost and that cost varies little from roofer to roofer. Many Kirkland roofers purchase material from the same small set of suppliers. The single largest cost of putting on  a new roof is labor. Roofers that under bid roofing jobs do it by manipulating the cost of their labor. Often times, cutting labor costs means cutting quality.
Don't Let an Unusual Snow Year Cause You Headaches
How does your roof handle snow? Predicting and troubleshooting the effects of an abnormal snowfall is just one example of the ways we can help you. Because we are skilled at examining the needs of your home, we take pride in helping you avoid roofing problems.
Focus on Labor When You Interview a Kirkland Roofer
If you want to get a quality roof, focus your conversation on these areas:
How do the pay their employees?  Many roofers pay for labor by the shingle or square. The faster the workers nail,  potentially the more they make, in money and in mistakes. Speed is not always a good thing.
What are the companies safety plan? Paying attention to safety means wearing equipment that can slow you down . Taking  risks by not wearing protective equipment can reduce labor costs, but can cost lives.
Does the company hire subcontractors that are not licensed?  Labor and Industries charges over $25/hour for labor insurance. An uninsured subcontractor protects the roofing company from state lawsuits, while  reducing labor cost. You can be held liable for the workers injuries if this is the case.
Is the roofer licensed? The city of Kirkland requires a city level business license.
Ask about them obtaining a proper permit to do the work, Check with the city or county if you are told a permit is not needed. Failure to do this may bring consequences when you go to sell your house
Using a roofer that pays the workers in cash causes  labor cost goes down and this can mean workers are shorted on pay. State taxes end up going up to cover the freeloaders
Ask about a project manager.  Having a PM on site ensures that the roof goes on right and that defective materials are rejected. The project manager can handle equipment issues and help to ensure that errors are caught and fixed. In addition they  also monitor jobsite safety.
Make sure that you are not hiring a roofer that uses labor off the street. Turnover is high and quality is low but hourly wages are also low.  Ask for certified employees that understand the standards of the materials you are having installed.
Before you pick the lowest price Kirkland roofers, make sure you are hiring a someone you will be happy with. Next time you interview a roofer, consider these issues. Don't just ask the questions, verify the answers.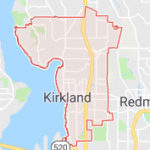 We serve Bellevue, Redmond, Bothell, Mill Creek, Snohomish, Edmonds, Issaquah, Mukilteo, Sammamish, Seattle, Kirkland, Woodinville and Surrounding areas.