Big Roofing Companies are Great if you are Willing to Pay More For Less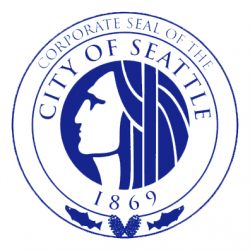 Elite Roofing realizes there are over 300 roofers in the area. We would categorize these roofers into three groups: large corporate roofers, focused entrepreneurs, and fly-by-night roofers.
As you might expect, fly-by-night roofers are by far the largest group among Seattle roofers. This group is made up of individuals that buy a business license, sell roofing jobs, and contract out the construction to an independent roofing crew. They tend to come and go with the season. They have no real practices and procedures or training and safety. In a sense, they are simply independent sales reps. You are very likely to get the cheapest roof from this group as they have no real infrastructure to pay for: no customer service, no sales, no accounting, no quality assurance people, office administration, human resources, or training systems.
Be Careful of Fly-by-Night-Seattle-Roofing-Companies
These companies put on good roofs some of the time, depending upon their sub-contractor and their pay structure for the sub. They tend to go in and out of business frequently. Sometimes they declare bankruptcy and re-emerge under a new business name. This is done to clear any lawsuits or liens that may have been filed against them.
The second group is the large corporate Seattle roofers. This group is small, consisting of less than ten competitors. They tend to be large and advertise heavily using traditional channels such as radio, television, and newspaper. Most have been in business for a long time and have worked to build a high-trust reputation. These companies are an excellent choice for customers that want a solid roof with excellent support for which they are willing to pay a 20 to 25% price premium.
Entrepreneurial Roofers Work to Maintain Their Reputation More Than Any Others
The middle group, including Elite Roofing, are highly professional Seattle roofers that have built great reputations among a smaller pool of customers. There are a couple of dozen roofers in Seattle that fit this profile. They tend to work off of customer referrals. They have often been in business for 15 or more years and provide high-touch customer service. Unlike larger corporations, each job is a reflection of the owner's reputation. They keep their prices trimmed and in line with the industry. However, they sell their jobs based on reputation and referral.
Elite Roofing is Motivated to Earn Your Trust and Your Business
Our suggestion, at Elite Roofing, is for you to investigate your potential roofer by looking them up in the Washington State Labor and Industries web site. If they have been in business five years or less or have only one or two employees, you might want to stay away from them or check them out more thoroughly. Take a look at the big three and decide if you want to pay 'big company' prices. If not, call Elite Roofing and get a quote. Call some of our existing customers and get a feel for how well our customers like us. Then, book with us!