Elite Roofing knows Seattle Roofing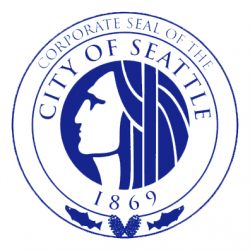 One of the most common roofs in the Seattle area is asphalt composite, commonly referred to as comp. This roof material resembles thick sandpaper. Average warranties on this material are between 20-50 years depending on the material you choose and the company that installs it. When properly installed this roof can provide a great value.
Elite Roofing realizes there are over 300 roofers in the area. We would categorize these roofers into three groups: large corporate roofers, focused entrepreneurs, and fly-by-night roofers.
We get many phone calls from people who have a newer roof that is leaking or wasn't installed properly, when having called the company that installed the roof, they find that they are out of business.
As you might expect, fly-by-night roofers are by far the largest group among Seattle roofers. This group is made up of individuals that buy a business license, sell roofing jobs, and contract out the construction to an independent roofing crew. They tend to come and go with the season. They have no real practices and procedures or training and safety. In a sense, they are simply independent sales reps. You are very likely to get the cheapest roof from this group as they have no real infrastructure to pay for: no customer service, no sales, no accounting, no quality assurance people, office administration, human resources, or training systems.
We are Seattle Roofing Experts
We recommend getting three estimates for your roofing project. At Elite, our experience makes us a solid choice for your roofing project. We are certified by CertainTeed and we and our crews go through regular roof safety and education training. We are Licensed, Bonded, and Insured by the State of Washington to be qualified roofers. Our expertise spans from Commercial (flat or very low slope) roofs, Tile, Cedar Shake, Slate, to Composite (also known as Asphalt Shingles) Roofing material. We can help with your roofing projects, for anything from repair to a re-roof.
Elite Roofing is Motivated to Earn Your Trust and Your Business
Our suggestion, is for you to investigate your potential roofer by looking them up in the Washington State Labor and Industries web site. If they have been in business five years or less or have only one or two employees, you might want to stay away from them or check them out more thoroughly. Take a look at the big three and decide if you want to pay 'big company' prices. Don't be afraid to ask for references. If not, call Elite Roofing and get a quote. Read our reviews and get a feel for how well our customers like us. Then, book with us!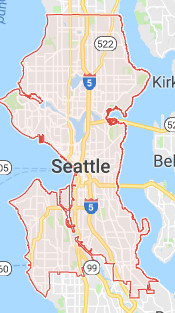 We serve Bellevue, Redmond, Bothell, Mill Creek, Snohomish, Edmonds, Issaquah, Mukilteo, Sammamish, Seattle, Kirkland, Woodinville and Surrounding areas.